In January 2019 Gillette created an advertisement that asked men "is this the best you can be?" Gillette's ad called out men's vile "toxic masculinity" in the form of… men speaking to women on the street, approaching women at a party, finding women attractive and boys engaging in horseplay. Whew, lad. That's some terrible behaviour!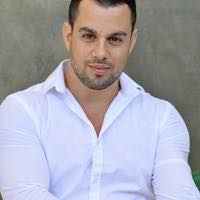 In response CEO of Egard Watches, Ilan Srulovicz, created a video entitled "What is a Man" in which he explored that very question and showed men's humanity, challenging Woke Gillette's cartoonish and inept caricature of male villainy. Ilan Srulovicz's beautiful video response to Gillette can be found here.
But Ilan didn't stop there! He's recently published yet another moving testimony to a father's love for his son.
Ilan Srulovicz will be attending the International Conference on Men's Issues this August 16-18th in Chicago as a presenter.
Interested in a ticket? Click here!

Alison has been researching men's issues since her mother gave her "Princess at the Window" by Donna Laframboise in 1994 when she was 16. She's taken part in men's rights communities since she started posting on soc.men in 2003. Since 2011 she's run the gender apostate blog Genderratic with her pal Gingko the wonder leaf and she founded Honey Badger Brigade in 2013 with Hannah Wallen and Karen Straughan. According to Vice the pony she most resembles is Fluttershy.

Latest posts by Alison Tieman (see all)





by