SO ladies and gentleman…(pause for dramatic effect).. you're about to wander into The Badger cave.
This program brought to you by Honey badger Radio. In the badger cave, we'll be interviewing noted authors amongst the Honey badger crew, some who you may know from their blogs, numerous interviews, speaking events and articles. Others who you may not be familiar with. On this program we'll be discussing pivotal or new articles written by the badgers in order to keep you up to date with their latest work.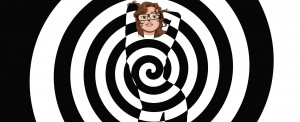 Tonight's show: The Naked Brainwasher, written by our own ever charming Kristal Garcia. In this article she writes about the oh so scandalous therapist, Sarah White. A self reported former sex worker turned mental health professional. Is she an exhibitionist looking for a private audience, or a therapist seeking an intimate session? How many Freudian slips are expected as we oooh-la-la-la our way into the mind of the naked therapist? Don't worry, this is a safe place.
I am your host, the Observing Libertarian saying: Prepare yourselves as we venture into The Badger Cave.
This show will broadcast live on 10-29-2014 at 8pm Eastern.

Latest posts by Observing Libertarian
(see all)





by