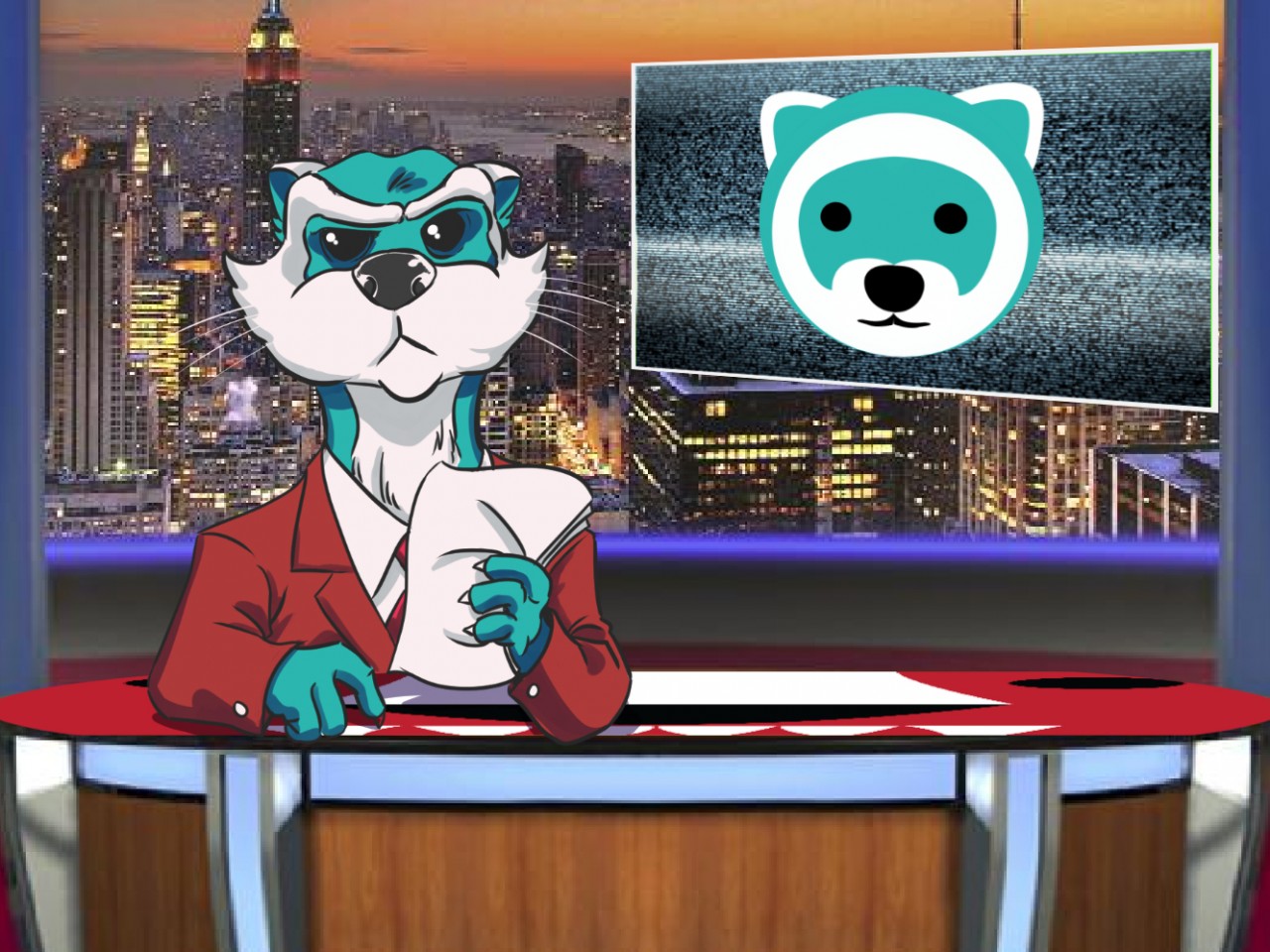 ---

Part time student, part time concierge and full time illustrator all wrapped up in one creative package. Looking for opportunities to use my aptitudes, talents and competence to serve a worthy company, or start my own. Dude. Roots in Chicago. Thinker and go-getter.

Latest posts by Brian Martinez (see all)
---
Seductive teachers! Freedom of Speech in Toronto! Throttling! Join the Polecat Cast as we discuss the week's news and events! 6pm Eastern Time!
---
DIRECT DOWNLOAD
---
Even If She's a Woman… Even If She's Hot… It's Still Illegal and Gross
By Max Derrat
A former Texas high school teacher named Haeli Noelle Wey has been convicted on two felony accounts of having an improper relationship with two students. Despite the fact that the two boys she had months-long relationships with were both 17 – therefore meeting the state's age of consent – it is still illegal for teachers to have sex with students. One victim allegedly told police he met Wey at a "student ministry program". That program went on a trip of Africa in the summer of 2015, where the relationship became physical for the first time. After the trip, the sex continued reportedly ten times, but stopped after the victim heard a later-confirmed rumor that Wey went on a hike with second victim. The events that occurred during that hike led to the second set of charges. Wey and her two victims were eventually caught when a witness found the exchange on the victim's phone. Wey will be sentenced on March 10th, but as of this moment, the prosecutor is recommending 10 years of deferred adjudication probation. Also, according to KEYE, a CBS affiliate, she will not have to register as a sex offender. Get your South Park jokes out of the way… and then let's talk seriously about this subject and its implications.
Source: http://www.cbsnews.com/news/haeli-noelle-wey-austin-teacher-admits-improper-relationships-with-students/
Haeli Noelle Wey, ex-Austin Teacher, Admits Improper Relationships with Students
By Araweg
Let's play a game, shall we? I will share a quick excerpt from an article, and you will guess which sex the subject of the excerpt is. Ready? "A former Texas high school teacher pleaded guilty to two felony counts of having an improper relationship with a student. The prosecutor is recommending 10 years of deferred adjudication probation, but a judge will have to sign off on the probation recommendation. Wey will not have to register as a sex offender, reports CBS affiliate KEYE." So, what's your guess? Is Wey a male or a female? If you guessed 'female', then I am disappointed, as there was no need to guess in the first place. The last sentence of the excerpt was a dead giveaway!
Indeed, Wey, a math teacher at Westlake High School until October 2015, was accused of having a pair of months-long relationships with two 17-year-old boys. Under Texas law, it is illegal for teachers to have sex with students, even if the students are at least 17, the state's legal age of consent. Authorities became aware of these incidents after one of the victims told his parents, who then notified police. Wey will be sentenced on March 10th, although she most likely won't see one minute of jail time for her actions.
Sources: http://www.cbsnews.com/news/haeli-noelle-wey-austin-teacher-admits-improper-relationships-with-students/
This Commercial is False
By Mike J.
I can resist anything but temptation. "All Cretan's are liars", said the Cretan. Today is opposite day. These are all examples of various paradoxical statements, some newer and some older. Recently, the automobile manufacturer Audi has inadvertently gifted us with yet another paradox, one that this writer is dubbing 'The Audi Paradox'. The Audi paradox goes something like this, "Women are paid 21% less than men, we at Audi are committed to equal pay". This was the seemingly innocuous message tweeted out by the official Audi Twitter account in conjunction with their latest advertisement that would go on to be shown during the 2017 Super Bowl. A sharp-eyed Twitter-goer spotted the conundrum with Audi's statement are rightfully called them on it, asking them if they pay their female employees less than their males and also reminding them that that was illegal. Audi responded that, when all various factors are accounted for, women at Audi are paid on par with their male counterparts. But I'm sure Audi's virtue signalling wasn't also a tacit admission to breaking the law, it must be those other companies out there paying women less, you know the ones, right? Until we get further clarification, the only thing we know for sure is that Audi knows nothing…at least when the wage gap myth is concerned.
Source: https://www.reddit.com/r/MensRights/comments/5scn9o/audi_explains_the_wage_gap_without_even_realizing/
Pro Violence Mindsets Continues to Emerge… Even in Canada
By Max Derrat
I think I speak for everybody on this panel, not just myself, when I say that Professor Jordan Peterson, of the University of Toronto, has become a godsend to the pro-free speech community… following the likes of Gad Saad, Janice Fiamengo, and other academics before them. Despite the stress the professor has clearly been under, he has pushed forward and continues to accept invitations to speak at different events. This past Saturday, the 2017 Toronto Action Forum was held at the University to discuss current issues regarding free speech as well as fiscal issues regarding government debt and mismanagement.
According to the executive director of Generation Screwed (one of the two groups hosting the Forum), named Aaron Gunn, he said that both groups were receiving, quote, "pretty explicit, somewhat violent threats". Based on what organizers have told me, one person who shared the event on Facebook said it would be a "punch a fascist" type of day. A member of the Students in Support of Free Speech group met with a protestor last Wednesday who said they were open to using" diversity of tactics" a.k.a. violence. This should all be taken with a grain of salt, simply because we have no hard evidence to support these claims. What we do have evidence of… are people who pulled the fire alarm at the event and forced Ezra Levant to leave the building. Outlets like The Varsity and the Toronto Sun took note of this very really fact, while others lied.
Liz Braun, for the Postmedia Network and LFPress.com, said the following about the Forum: "Peterson's public speeches have previously been protested, but none picketed the event." Liz Braun must be either deaf or a liar, because for a significant period of time while this event took place, protestors outside repeated the most ironic of slogans: "say no to fascists."
One would think that if you could be open to diversity of tactics, one could be open to diversity of thought. Evidently, this can never be the case in the minds of tea drinking, hipster-trash nobodies.
Source: http://www.torontosun.com/2017/02/03/u-of-t-free-speech-forum-receiving-somewhat-violent-threats-on-social-media?token=9286efdd27e0d2d834223680f8761a7c
The Greek Tragedy of Gender Studies
By L. Kemlo
High school students in Greece will be learning less about Ancient Greek tragedies and being introduced to more gender and sex education. The plan to drop Antigone by Sophocles comes after the already removed Pericles' Funeral Oration from Thucydides' History of the Peloponnesian War.
The government plans to drop the classical studies to make room for more modern Greek and new subjects, including gender equality, same-sex marriages and sex education.
Leading academics, including the dean of the School of Philosophy in Athens, say the government's action threatened to "eradicate a historic link to the country's illustrious past".
(http://www.thetimes.co.uk/article/greek-teachers-in-epic-battle-to-save-classics-fxrp2ztpg)
Heat Street points out that Greek students have "an obvious advantage since ancient Athenian texts – dating to around 450BC – are similar enough to the modern language". In other parts of the world, reading original Greek texts is an elite discipline and with less people learning it, the subject of Classics-related culture is dying.
Source: http://heatst.com/culture-wars/schools-in-greece-to-replace-greek-tragedy-lessons-with-gender-studies/
Scott Adams Blog on Trottling: http://blog.dilbert.com/post/156806516721/the-social-media-hive-mind
Bonus Story: http://www.huffingtonpost.com/entry/im-a-liberal-and-i-want-milo-yiannopoulos-on-my-campus_us_5898a3dbe4b061551b3e011c