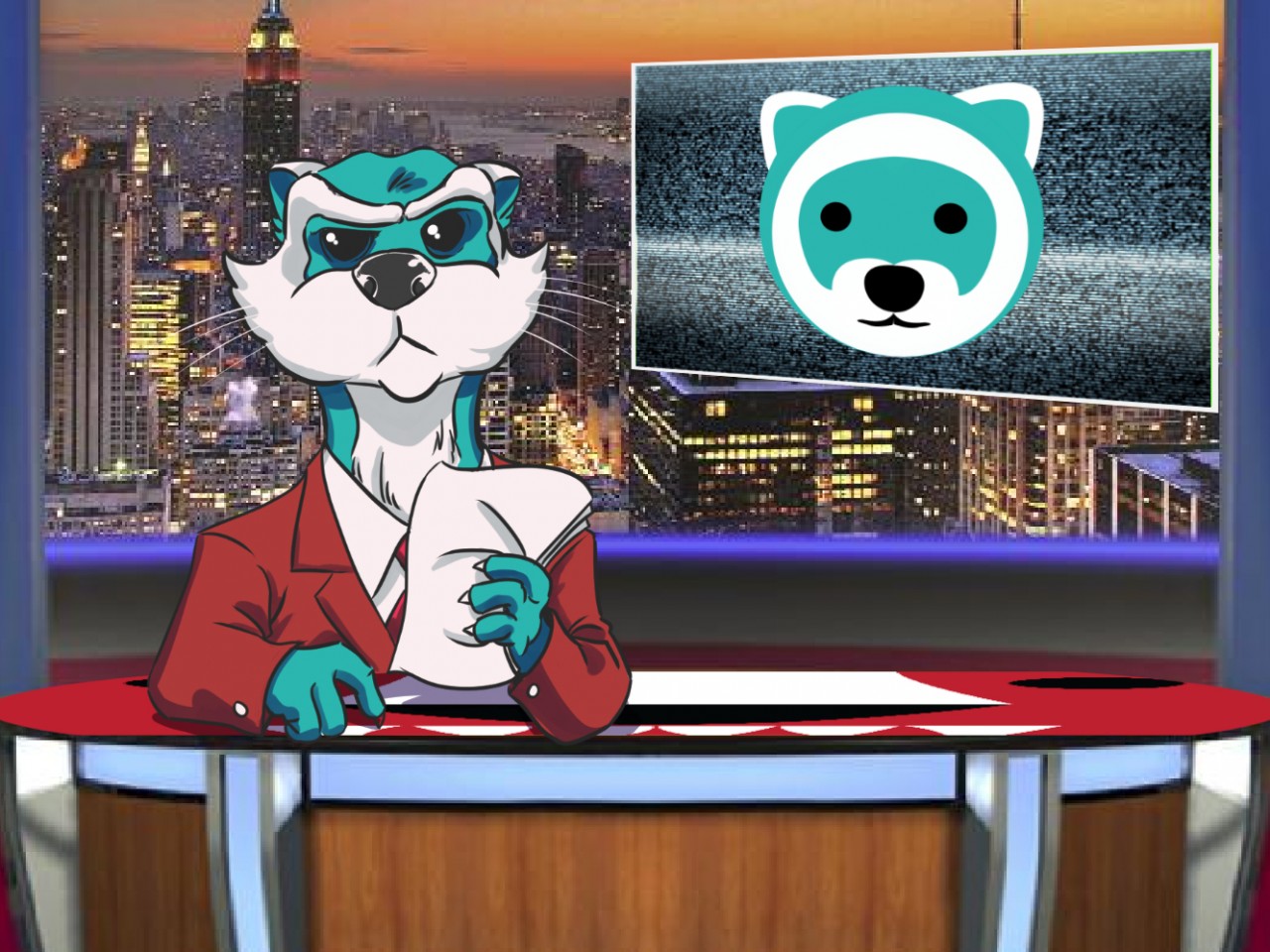 ---

Part time student, part time concierge and full time illustrator all wrapped up in one creative package. Looking for opportunities to use my aptitudes, talents and competence to serve a worthy company, or start my own. Dude. Roots in Chicago. Thinker and go-getter.

Latest posts by Brian Martinez (see all)
---
Join the Badgers on the Polecat as we look at the news of the week, including SJWs eating each other, China's addressing of the male crisis, professors are now too white and too male, and the new Marvel cringe comic The Wasp! Tune in @ 6pm Eastern
---
DIRECT DOWNLOAD
---
Logic Plus Race = Better Logic
By Max Derrat
Apparently when speaking on the subject of race, logic is only sound when it is being spoken by a black man or woman, didn't you know? This seed of immaculate wisdom is coming from an institution that we just so happened to talk about last week: the school of Oriental and African Studies in London!
In a scathing report from the SOAS student's union, members criticized the London institution for bearing unconscious racism towards their students and the fact that 60-year-old white men were teaching them. In this 46-page long report, non-white students expressed that they felt excluded from classroom discussions and that teachers had made "explicitly racist comments."
One section in the report said that the fact that authors and teachers were predominantly white sent an "implicit message as to whose perspectives mattered, and whom the course(s) were for". It also said that, quote, "Non'white students were comparatively less likely than their peers to be able to access the advantages of cultural familiarity with their tutor" and that "some felt it unrealistic to expect their white tutors to be able to empathize with their problems."
The report concluded that "unconscious bias" workshops should be introduced to the staff, and that the SOAS should write and publish research papers on its "colonial legacy".
Source: http://heatst.com/world/students-blast-white-profs-say-60-year-old-white-men-cant-teach-us/?mod=sm_tw_post
Make a Man Out of You
By Mike J
As masculinity continues to be demonized and deemed toxic in western countries China has taken a drastically different position on the matter. Fears have been arising that young Chinese boys are being sheltered and coddled too much, leading to a feminization of the next generation of Chinese males. With gender identity observed much more strictly in China than in western countries, this potential crisis of masculinity has many afraid it could lead to societal problems and could possibly even compromise national security. The demasculinization of Chinese boys is being blamed on China's One Child policy, which has since been bumped up to a two child policy as of last year. The policy lead to parents over-pampering and over-protecting their only-children which in turn lead to them developing poor social skills and relying heavily on parental support. Another potential cause is lack of male role models, something most visible in Chinese schools where four out of five teachers are female. Some within the Chinese media are even blaming Korean and Japanese actors and pop-stars for having a more effeminate appearance. To counteract this perceived crisis of masculinity, a new school textbook entitled "Little Men" has been adopted for fourth and fifth grade students. It covers differences between the genders as well as the importance of a good father-son relationship.
Source: http://www.nbcnews.com/news/china/china-tackles-masculinity-crisis-tries-stop-effeminate-boys-n703461
Anti-Trump Women's March Roiled by Feuding Over 'White Privilege'
By Araweg
Three days from now, Donald Trump will be inaugurated as the 45th President of the United States. In response to this, The Women's March on Washington is slated to take place as the signature protest of this monumental event. Over a hundred-thousand women with celebrity headliners and a feminist message are expected to be amongst the attendees in Washington D.C., and that's not including the "sister" protests planned for nearly 150 cities across the rest of the country. However, in a recent turn of events which surprises no one, women planning the March have begun turning on each other instead of uniting in solidarity. Indeed, intersectional feminism has once again reared its ugly head, and now has white women and women of color at each other's throats.
According to the New York Times, a recent Facebook post made by a Brooklyn March volunteer asserted that the March's "white allies needed to listen more and talk less" and that "while white women are allowed to march, they should be checking their privilege constantly." But New York isn't the only place the March is coming apart at its seams. Other such claims have been made in Tennessee, Louisiana, New Jersey, and Maryland. Even the March's priorities have come under scrutiny as a result of different waves of feminists clashing over which issues should be at the forefront of the event. And while some of the March's leaders continue to beg, "Can't we all just get along?" it looks less and less likely that everything will fall into place for them by January 20th.
Sources:
https://heatst.com/culture-wars/womens-march-falling-apart-because-racism-white-privilege/amp/?client=ms-android-sprint-us
Send Me An Angel (Shot)
By Stapler
Have you ever wanted to "discretely call the cops" on your tinder date? Because now you can at Florida Restaurant…if you are a woman.
The Iberian Rooster has the following message posted in their woman's bathroom:
"Are you on a date that isn't going well?
If your tinder or plenty of fish date not who they said they were on their profile?
Do you feel unsafe, or even just a bit weird?
We're here to help. Just go to the bar and order an angel shot:
Neat: your bartender will escort you to your vehicle.
With Ice: your bartender will call an uber or lyft for you.
With lime: your bartender will call the police.
We'll handle things discretely, and without a lot of fuss (we've been there, and we want you to know you're in good hands)."
No way this will be misused.
Source: http://www.huffingtonpost.com/entry/angle-shot-bar-florida_us_5874c9f5e4b099cdb0ff544b
Marvel's Unstoppable Wasp: https://ageofshitlords.com/marvels-latest-feminist-cringe-comic-the-unstoppable-wasp/?utm_source=onesignal&utm_medium=onesignal&utm_campaign=onesignal
Bonus Story: http://brownpennies.blogspot.com.au/2017/01/the-red-pill-uncomfortable-but.html