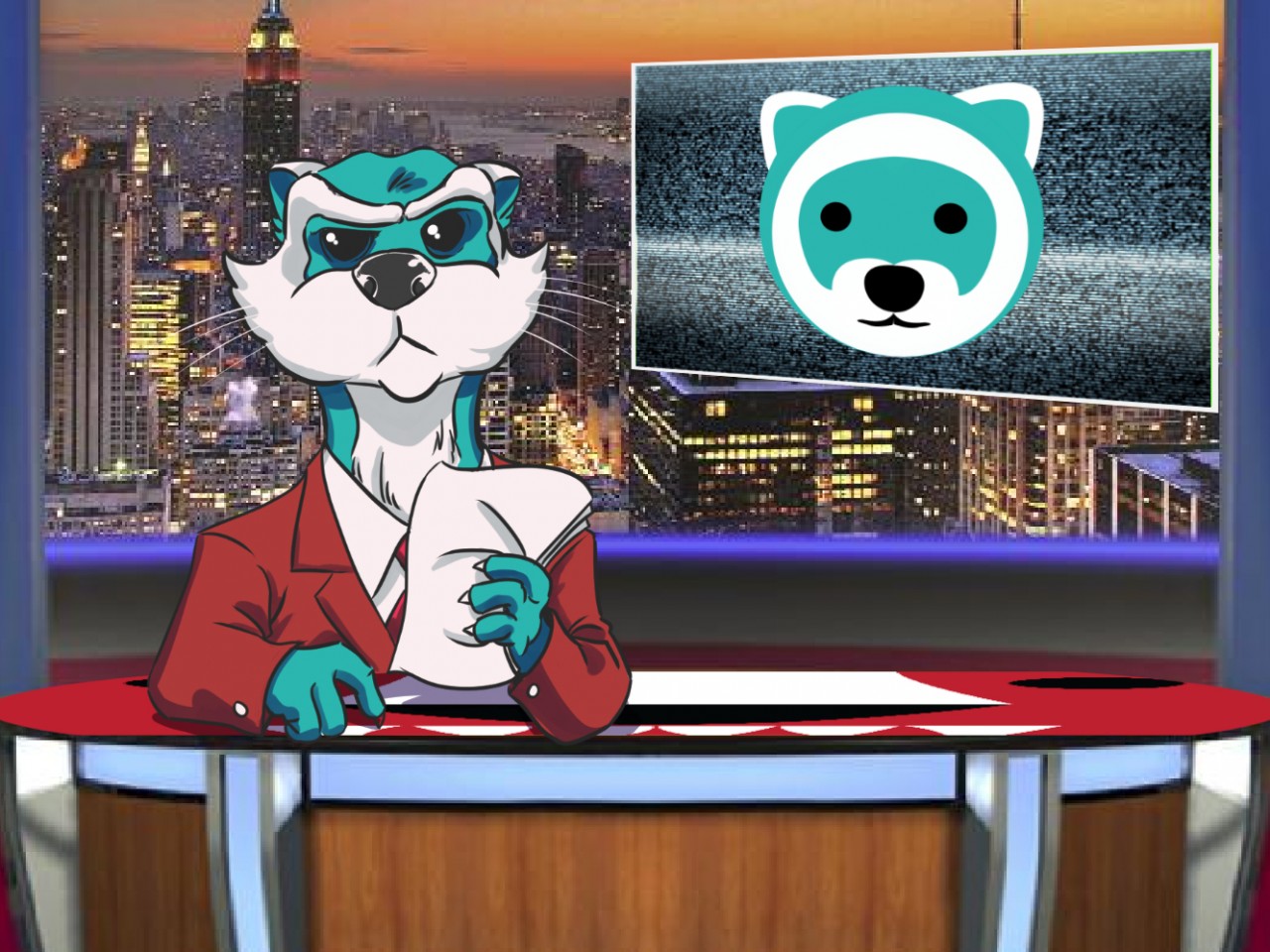 ---

Part time student, part time concierge and full time illustrator all wrapped up in one creative package. Looking for opportunities to use my aptitudes, talents and competence to serve a worthy company, or start my own. Dude. Roots in Chicago. Thinker and go-getter.

Latest posts by Brian Martinez (see all)
---
Join us on the Patriarchal Polecat Cast, we we talk about the news of the week, including the Berkely protests, the South Korea gender war, Nazi Furries, and more! Tune in @6pm Eastern
---
DIRECT DOWNLOAD
---
The Battle of Berkley 
By Max Derrat
Pro-tip: when engaging in chemical warfare… make sure the wind isn't blowing in your direction. That's something five year olds understand when they learn that farts can be used as a weapon.
Last Saturday, April 15th, hundreds of pro-Trump demonstrators and free speech proponents gathered for a rally in MLK Jr. Civic Center Park in Berkley, California. The purpose of the rally was to provide a counter-response to two politically motivated violent confrontations that happened months prior. While originally intended to be non-violent and solely about the importance of freedom of speech, it soon became disrupted by Berkley's anti-fascist chapter.
Rocks, sticks, and fireworks were thrown at the pro-free speech demonstrators. At one point a large trash bin was used as a battering ram. Twenty-one people were arrested, and eleven people were injured (with six being taken to hospital for treatment, including one who was a stabbing victim).
Though it should be noted that for a large portion of the rally, police were, reportedly, told to stand down and not intervene. Several clips can be found online of people speaking to police just outside the rally who arrogantly refuse to speak about why they weren't doing their jobs.
And finally, a famous clip that came out of this rally showed an antifa woman, named Louise Rosealma, being punched in the face by a man named Nathan Damigo, who is a leader of a white-identitarian nationalist movement named Identity Europa. The woman said she was punched out of nowhere while just, quote "standing there" and not, quote "exchanging words" with anyone.
However, there is sufficient video and photo evidence to suggest that she was hurling wine bottles at the pro-free speech demonstrators. The reason why she might have done this could be summarized by a Facebook posting she made prior to the demonstration. She said the following in a status update: "Headed to Berkeley to disrupt the neo Nazi/white supremacist jerk circle today. Nervous af but determined to bring back 100 nazi scalps."
Bravo to this brave Axl Rose impersonator, and the wisdom she imparts with every bottle throw. Remember kids, everybody who disagrees with me is a Nazi, especially Trump sympathizers.
Source: http://www.latimes.com/local/lanow/la-me-ln-berkeley-trump-rally-20170415-story.html
Failed Arguments of Yore
By Mike J.
Chaos and violence upended Cleveland this Easter weekend as thirty-seven year old Steve W. Stephens not only murdered seventy-four year old Robert Godwin Sr., but filmed and published the murder onto FaceBook. While the family of Godwin Sr. grieves and the manhunt for Stephens expands, CNN's senior media correspondent Brian Stelter shared some strange and confusing words on air while discussing the murder. Stelter stated, "There is an element to this, that makes it look like a video game. Because if you think about video games they're first person shooters. People in a game they have their controller, the gun is in front of them and they're firing. That is how a lot of young people experience weapons, they experience guns. That's video games." This train of thought might sound familiar to anyone that lived through the Jack Thompson era of video game yesteryear when games such as Manhunt 2 and Grand Theft Auto: San Andreas were commonly vilified as "murder simulators". Unfortunately for Stelter and friends, studies have shown that their reasoning is just as wrong today as it was over a decade ago. Ultimately it was many factors that lead Stephens to commit such heinous actions, but video games weren't on that list.
Sources: https://twitter.com/BasedMonitored/status/853752149255360517 http://www.telegraph.co.uk/science/2016/03/12/study-finds-no-evidence-violent-video-games-make-children-aggres/ https://mic.com/articles/174428/steve-stephens-dead-suspect-in-video-slaying-of-robert-godwin-sr-shoots-himself#.gr9JF81PZ
MRAs, Feminists and the Korean Gender War
By L. Kemlo
Men's Rights groups are expanding in South Korea as a defense to radical feminists. Al Jazeera has made a short documentary on the online war of the sexes that exploded after the recent Gungnam murder of a woman in a unisex bathroom by a schizophrenic man. The feedback I can give after watching it, is this shit really is everywhere. Hashtag kill all men, misandry for life.
One of the radical feminists interviewed, Pong Hei Lin, who was a captain in the South Korean marines, said "Women have disadvantages that aren't obvious. We need to bring these to the surface. Tell them it's not their fault, it's society's fault. This is why we need feminism."
Pong is part of Magalian, a feminist website that uses a symbol of a hand gesture for the measurement of a tiny penis. After posting responses that garnered a lot of attention, her salary was reduced and she later quit the marines. The documentary covers the online harassment of both the feminists and men's rights activists.
Source: http://www.aljazeera.com/programmes/101east/2017/04/south-korea-gender-wars-170413122631794.html
Facebook Suspends 30,000 French Accounts Before French Election
By Max Derrat
Japan Today reports that last Thursday, Facebook suspended 30,000 accounts in France in an effort to stop the spread of fake news, information and spam. Oddly enough, this move comes ten days before the first round of votes in the French presidential election, leading many to speculate that this action was done to discourage voting for frontrunner Marine Le Pen.
It's hard to blame Facebook, as European governments across the continent are beginning to threaten new laws and fines unless the company does something to remove propaganda or other illegal content. However, their belief in why these fake accounts exist draws some criticism. In several articles reporting on this story, the authors cite the belief expressed by U.S. intelligence agencies that the same people in the Russian government that supposedly interfered with the U.S. election last year are doing the same thing for European elections in order to, a) promote right-wing nationalist parties, and b) undermine the European Union.
Despite our sincerest efforts, we have not come across any reports that Facebook has cracked down on accounts supporting any of the non-right wing, non-nationalist parties in France… although it is entirely possible.
Source: https://archive.fo/P0BI5
The Alt…Fur?
By Mike J.
The Rocky Mountain Fur Con has run successfully for the past ten years with a growing number of attendees each year, but this year the convention has been cancelled over security concerns. The concerns stem from a controversial group of furries calling themselves The Furry Raiders. The Raiders have been in the spotlight ever since last year when they were barred from wearing their signature red armbands at the conventions dance night. While the group does sport fascist imagery in their costumes and art, they claim to strive for equality while also stating on their website that they "do not have any political agenda or stance as a group". While the Raiders haven't been the perpetrators of any violence, convention chairman Zachary Brooks fears that they themselves may become the targets of violence from other members of the community. Brooks has stated, "'People overreacted [to the paw print armband]. As it got more and more heated, people started talking about beating up people wearing the symbol. They said "We've got a right to protect ourselves and we are going to bring weapons"." With threats of violence mounting convention organizers had little choice but to hire on additional security, but the extra cost ended up breaking their operating budget and as a result the convention had to be cancelled. There is currently no word if the convention with return next year.
Source: https://archive.is/XAd81 http://en.wikifur.com/wiki/Rocky_Mountain_Fur_Con http://www.furryraiders.org/faq
Geography Teacher Dodges Prison Bullet
By L. Kemlo
A false allegation has ruined a geography teacher's dream career. Kato Harris, a former head of department at an all-girls school in London, was accused of raping a 14-year-old girl in autumn 2013. After he was found not guilty after a trial last year and warns that other men should steer clear of the profession.
The telegraph cites he told the Mail on Sunday: "I would certainly advocate that no man qualify as a teacher. It is just not worth it. What is the lesson here? There is nothing to protect the male teacher." He also said he will never work with children again a put himself in the same position of vulnerability.
The grief-stricken teacher thought of suicide after his arrest. He says it was the arrival of a baby daughter that changed his mind, carrying on in proving his innocence.
Source: http://www.telegraph.co.uk/news/2017/04/16/geography-teacher-cleared-raping-pupil-says-men-should-stay/
Bonus story: http://www.hollywoodreporter.com/news/hollywood-is-losing-battle-online-trolls-992582