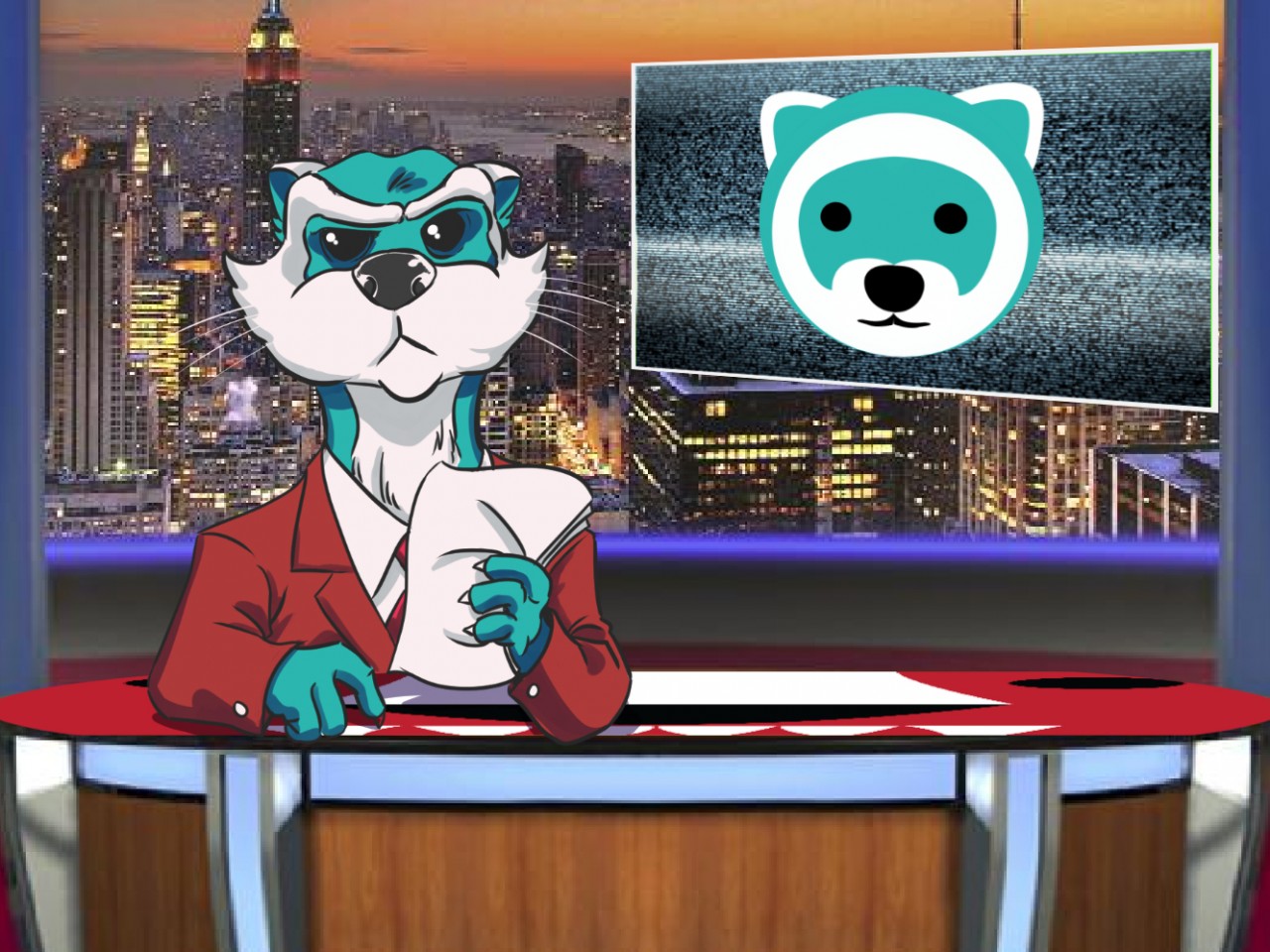 ---

Part time student, part time concierge and full time illustrator all wrapped up in one creative package. Looking for opportunities to use my aptitudes, talents and competence to serve a worthy company, or start my own. Dude. Roots in Chicago. Thinker and go-getter.

Latest posts by Brian Martinez (see all)
---
Join us on the Polecat Cast as we discuss the news of the week! Are men chattel? TSA drags man off plane; forced catherization; texas state student suicide after false rape accusation! This and more on the Polecat Cast! 6pm Eastern!
---
Let the Games Begin!
By Mike J.
Anyone who's ever experienced the thrill of competitive gaming has at one point or another wondered if they could turn their hobby into a career. This year the University of Utah is offering students just that by giving out partial competitive esport scholarships for the popular multiplayer online battle arena game, League of Legends. The University of Utah isn't the first to try such a scholarship, South Korean universities, such as the prestigious Chung-Ang University, have recognized esport athletes to be on the same level as traditional athletes for over a year now. With Utah's status as one of the five richest athletic conferences in college sports, it seems that the US is gearing up to take the world of esports more seriously now. In the long run, Utah hopes to expand the program through sponsorship deals and marketing. Eventually they'd like to extend full scholarships to as many as 35 esport athletes.
Source: https://www.bloomberg.com/news/articles/2017-04-05/video-gaming-becomes-a-scholarship-sport-at-university-of-utah
Fly the Friendly Skies? 
by L Kemlo
United Airlines is facing a media storm as a customer was violently removed from a flight from Chicago to Louisville, Kentucky. Customers were first asked to voluntarily give up their seats to make room on the full flight for four crew members who were needed at the plane's final destination. The airline said it was presenting as much as $1000 in exchange for their seats, but when no one took them up on the offer, the gate agent selected four people to exit.
A 69 year old male passenger, David Dao, refused to give up his seat after being told he must leave. A doctor living in Kentucky, David told them he had to see patients the next morning. Three police officers working for the Chicago Aviation Department then forcibly removed Dao from the plane, knocking his face off an arm rest and dragging him off at the outrage of fellow passengers.
Instead of apologizing for the event, the CEO apologized for having to "re-accommodate … customers". Though United referred to its "Contract of Carriage" in this situation, which says it can deny boarding to passengers if a flight is overbooked and no passengers volunteer to give up their seat, many are questioning why United didn't offer a bigger incentive before resorting to forced removal.
According to the Chicago Sun Times, The Chicago aviation police officer involved in the incident has been put on leave.
Sources: http://chicago.suntimes.com/politics/united-airlines-incident-may-spur-congress-to-act-lipinski/
http://www.businessinsider.com/united-airlines-big-mistake-offering-cash-2017-4
U.K. Court Upholds Fine for Dad Who Took Child from School for Disney Trip
By Araweg
Jon Platt, a U.K. father, has been fined for taking his six-year-old daughter out of school without permission to visit Disney World in Florida. Interestingly enough, it wasn't that Mr. Platt didn't ask for permission; rather, when he did, the school simply refused it. As one might guess from the context of this article, Mr. Platt disregarded this and took her anyway. Apparently, due to the history of school attendance laws dating back to the 1870's, school boards are empowered to require attendance by children ages 5 through 12, which was the reason the U.K. Supreme Court ruled to uphold the fine. At the same time, the ruling overturned two lower courts' decisions that had already been in favor of Mr. Platt, who had argued that the government's case represented a vast overreach of the 'nanny state'. When asked about the outcome, he replied, "You are not the final arbiter of what's right for your child." Overall, the case has drawn heavy debate across
Britain since it calls in to question the rights of parents to raise their children as they see fit as pitted against stiff truancy laws in a nation where school attendance is compulsory.
Sources:
https://www.nytimes.com/2017/04/06/world/europe/britain-vacation-school-disney.html
Hooded, handcuffed, and 'violated': South Dakota's Use of Forced Catheterization
By Araweg
In this week's episode of "A Brave New World: The Series", a South Dakotan man is the most recent victim of yet another forcibly-catheterized-to-provide-a-urine-sample fiasco perpetrated by Pierre Police Department's finest. The description that Dirk Sparks gave about his ordeal reads like something out of a horror novel: "A mesh bag blurred [his] vision. He lay hooded and handcuffed as four police officers pinned him to a hospital exam table. Through the patterned light, he saw a fifth officer filming the procedure. His pants were loosened and pulled below his waist. Then pain. A nurse at Avera St. Mary's Hospital in Pierre had inserted a pencil-sized tube into [his] urethra to drain his bladder. Moments later, an officer with the Pierre Police Department held a cup of [his] urine that soon would be sent off for drug testing."
This was all in response to a domestic dispute at Sparks' home several hours earlier when officers who arrived on the scene observed him acting "fidgety" and asked for a urine sample. When Sparks refused to provide one, the police sought a warrant from a Hughes Country judge to obtain a urine sample from Sparks by "medically accepted means". Evidently, it is medically acceptable to shove a pencil-sized tube into a man's penis for the purpose of extracting his urine on a hunch it might contain proof of drug use. And what's more: that the warrant was granted to do it. Oh, and by the way, in case you don't already feel bad for Sparks, a three-year-old boy had a similar procedure done to him as part of a child welfare investigation involving drugs earlier this year. Try to wrap your head around that one.
Sources: https://www.usatoday.com/story/news/crime/2017/04/07/hooded-handcuffed-and-violated-south-dakotas-use-forced-catheterization/100000158/
Title IX Claims a Life
By L Kemlo
Thomas Klocke, a straight, male student committed suicide after a Title IX kangaroo court.
The University of Texas ignored its own policies to punish Klocke for sexual assault and now his father is suing the university for violating his son's title IX rights.
The accusing student's story is that Klocke had opened his laptop to type "gays should die". The accuser claims he responded in his own laptop, "I'm gay" and that Klocke then said under his breath that he was a faggot. The accuser said he should leave the class and Klocke allegedly responded "you should consider killing yourself."
Klocke denied this accusation and administrators who investigated acknowledged there was no evidence to support the accusers claims. Klocke said the accuser made unwelcome sexual advances on him. Klocke rejected the advances and told the accuser he was straight by typing the message in his search browser. After further advances Klocke said he was the one to ask the accuser to leave.
The lawsuit suggests that perhaps the rejection led the accuser to make up his story, possibly from his own fear of being accused of sexual misconduct. Despite learning that Klocke may have been the victim of sexual harassment, no investigation was conducted and Klocke was not told he should file a report.
The accuser reached out to Associate Vice President of Student Affairs Heather Snow, with whom he had a friendly relationship. Snow became the accuser's advocate, helping draft a complaint and conducting the disciplinary procedure without following the school's title IX policies. UTA's title IX coordinator was not informed, even though Snow suggested it constituted sexual harassment and the title IX coordinator should have been responsible for overseeing the investigation.
Klocke received no hearing, even though he contradicted his accusers claims. Had Snow reported to the Title IX coordinator, Klocke would have received protections from the school. Klocke was immediately prohibited from attending the class where the incident was alleged to have occurred, was not told the name of his accuser, informed that he could not contract anyone in the class and effectively denying him the ability to find a witness to corroborate his story.
Klocke was charged with violating Title IX solely on the accusation and charged with two violations: physical abuse or threat thereof and a non-specific violation of the school's anti-harassment policy. He was informed that this disciplinary record could keep him out of grad school, which Klocke planned to pursue and just days after he was punished, he took his own life.
Ashe Schow's article on Watchdog
The MGTOW Saga Continues in Australia
By Max Derrat
This might be the first article on MGTOW that doesn't have either the word "sexist" or "misogynist" in it. While that's a gain when it comes to tackling issues honestly, there's also a worrisome element to this article that regresses said gain. Apparently, the "Men Going Their Own Way" phenomenon has found its way to Australia, and it is no longer exclusive to men twenty years of age and older. Apparently, gender relations have gotten so bad that teenagers are now embracing the MGTOW ethic. In an article from news.com.au, Corrine Barraclough interviews boys from schools in New South Wales. One young man describes MGTOW in the way we've commonly come to understand it. Quote: "This isn't about a specific rule book, more a mindset, although there are purists in the movement who are the most extreme and avoid women entirely. There's a growing number of men who've had enough – enough of feminism and enough of being told they have to work for a greater good, which doesn't actually exist." A 15-year-old young man named Tom describes it in a more worrisome way. Quote: "It's probably not true of all women, but I've got the feeling that women are dangerous. Maybe the men around me have just had bad experiences. Last year, my uncle lost everything because his wife of 40 years decided she didn't love him anymore. Just like that, she randomly got up and left. It got nasty and he lost everything – his house, cars and loads of his money. There's no way I'm ever getting married."
Author and psychologist, Meredith Fuller, comments on the issue, which she describes as incredibly sad. Quote: "Both sexes have different challenges; we've lost sight of that. We're stuck in a gender war and it's harming our children. It's become very narcissistic, selfish and a sense of entitlement is running rife. We need to get a focus back on having respect for other human beings, for partnerships, loving bonds and trust rather than simply seeing what you can get out of a relationship."
Source: http://www.news.com.au/lifestyle/parenting/teens/first-men-now-boys-are-going-their-own-way/news-story/7aa04498e3c2673ecd4f474573258b10