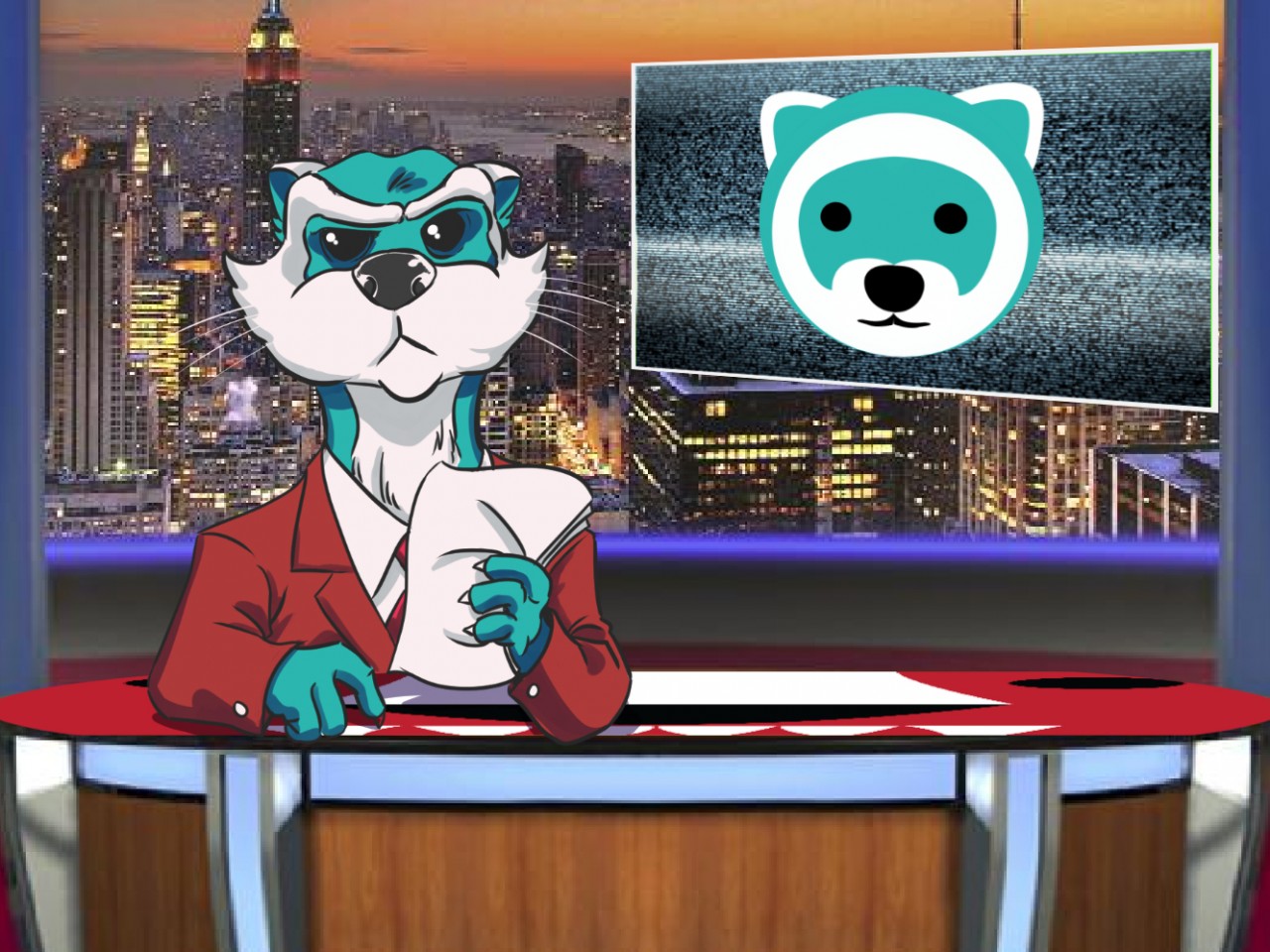 ---

Part time student, part time concierge and full time illustrator all wrapped up in one creative package. Looking for opportunities to use my aptitudes, talents and competence to serve a worthy company, or start my own. Dude. Roots in Chicago. Thinker and go-getter.

Latest posts by Brian Martinez (see all)
---
Join the Badgers on the Polecat Cast as we discuss the news of the week! Nokia violence! Beardy Oscar-winning actors! And the ultimate bill of ultimate oppression! All this and more here on the Polecat! Tune in @6pm Eastern!
---
DIRECT DOWNLOAD
---
Great Artists Can Be Messed Up People
By Max Derrat
Contemplate this question to yourselves for a few seconds: what do Mel Gibson, Roman Polanski, Marlon Brando and Christian Bale have in common? If you think it's the fact that they are all talented individuals who have won multiple awards for their craft, you'd be correct. If you think it's the fact that they are all assholes whose behavior has, at points, gone from crass to criminal, you'd be correct!
Casey Affleck, brother of Batman, was awarded the title of Best Actor this past Sunday at the 89th Annual Academy Awards. For several weeks, pundits, journalists, and other industry workers recognized Affleck's performance in the film "Manchester by the Sea" as deserving of the top honor.
However, like the four aforementioned assholes, he has – allegedly – done some despicable things to past female co-workers. According to a report from The Daily Beast, Affleck had charges brought against him by two former female producers on a 2010 film called "I'm Still Here". He supposedly did such heinous acts like order a crew member to flash his penis at one of the producers, recount his sexual exploits consistently, caress a woman's back while she was sleeping, and sent one of the producers abusive text messages, just to name a few examples. Affleck settled out of court with the two women. This whole situation has fired up debate online over the past few weeks on whether or not the politics of this situation should influence the Academy of Motion Picture Arts and Science's decision to award him for his craft. Should one's art stand alone from one's personal behavior? I turn this over to the Honey Badgers.
Source: http://jezebel.com/fucking-creep-wins-oscar-1792773035?rev=1488171852653&utm_campaign=socialflow_jezebel_facebook&utm_source=jezebel_facebook&utm_medium=socialflow
ADHD: A Hoax?
By L Kemlo
Jerome Kagan, one of the most renowned psychologists of the 20th century, believes the modern diagnosis of attention deficit hyperactivity disorder (ADHD) is an invention*. The National institute of mental health ADHD is marked by an ongoing pattern of inattention and/or hyperactivity and impulsivity that interferes with functioning or development.
Where once mental disorders were unknown among children, a SPIEGEL Interview with Jerome Kagan cited that one in eight children are diagnosed as mentally ill in the U.S. Kagan believes this is primarily due to fuzzy diagnostic practices.
"Every child who's not doing well in school is sent to see a pediatrician, and the pediatrician says: "It's ADHD; here's Ritalin." In fact, 90 percent of these 5.4 million kids don't have an abnormal dopamine metabolism. The problem is, if a drug is available to doctors, they'll make the corresponding diagnosis." Kagan said.
Continuing, "If you do interviews with children and adolescents aged 12 to 19, then 40% can be categorized as anxious or depressed. But if you take a closer look and ask how many of them are seriously impaired by this, the number shirks to 8%."
Children inaccurately diagnosed as mentally ill because they think there is something fundamentally wrong with them has further reaching consequences than the original problem. Using his younger self as an example, Kagan said he suffered from restlessness and stuttering as a child but his mother told him there was nothing wrong with him, only his mind was working faster than his tongue and didn't feel further anxiety from the issue.
Mislabeling common adolescent problems like anxiety and depression as mental illness can have negative psychological impacts, reaching beyond the original issues or amplifying them. Kagan points out that children being diagnosed with ADHD are mostly those not doing well in school, asking, why not tutoring instead of pills?
* Footnote: Kagan became highly-regarded with his pioneering work at Harvard observing and documenting how infants and small children grow. He wanted to know how personality emerges and what determines mental illness later in life. His most significant contribution was an examination of innate temperaments, finding that as early as four months, 20% of babies already have skittish reactions to novelty. He found these babies, "high reactives", would tend to develop into anxious children and adults.
Sources: http://www.spiegel.de/international/world/child-psychologist-jerome-kagan-on-overprescibing-drugs-to-children-a-847500.html
Hit by a Nokia!
By Mike J.
Destiny Frasqueri (Fras-Kerry), better known as her current stage name Princess Nokia, is a New York City based rapper, singer, and songwriter with an undeniable feminist leaning. Recently, during a charity performance at Cambridge University, Frasqueri stormed off stage to assault an audience member and alleged heckler. The audience member in question was claimed to have been mouthing "dirty obscenities like, show me your tits" directed towards Frasqueri. She reportedly then left the stage and struck the audience member several times and threw drinks at him before returning to the stage and declaring, "that's what you do when a white boy disrespects you!".
Shortly after the incident, Frasqueri cut her set short and left the stage for the night. Later on in an interview given to The Cambridge Student the victim of Frasqueri's assault denied any heckling at all and was only shouting "Let's go Abigail!" after hearing from another audience member that the performers name was Abigail. Cambridge University has yet to issue any comment on the situation.
Sources: http://www.factmag.com/2017/02/21/princess-nokia-attack-cambridge/
https://www.theguardian.com/music/2017/feb/21/princess-nokia-row-over-sexism-cambridge-university
Men Low On Testosterone
By L Kemlo
A study published back in 2006 in the Journal of Clinical Endocrinology and Metabolism found that testosterone levels in American men have been declining over the past couple of decades. They based their study on data from the Massachusetts Male Aging Study (MMAS). In 1988, 50-year-old men had higher serum testosterone concentrations than comparable 50-year-old men in 1996, suggesting factors besides age are contributing to the observed decline.
Researchers also attempted to account for additional factors such as obesity, smoking, and medications, finding that the subjects' total testosterone decreased an average of 1.2 % each year. The observed declines could have been altered by subtle changes in the way the samples were obtained or processed and/or unmeasured health or environmental factors, so the study should be taken with a grain of salt. Hopefully researchers will continue this work and more studies will attempt to replicate these results.
Low serum testosterone has been linked to obesity, diabetes, low bone and muscle mass, low libido and other medical conditions.
Sources: https://www.endocrine.org/news-room/press-release-archives/2006/testosterone_lvls_in_men_decline
https://academic.oup.com/jcem/article-lookup/doi/10.1210/jc.2006-1375
Maximum Oppression
By Mike J.
Oklahoma has just passed what news outlet's such as The Bipartisan Report are calling the most oppressive law against women in history. The bill, House Bill 1441, penned by republican state representative Justin Humphrey would require that women considering abortion "reveal the father's name and provide his 'written, informed' consent, before she could have the abortion". The bill makes several notable exceptions such as in cases of rape, incest, the father no longer being alive, or in cases where carrying the pregnancy to term would endanger the life of the mother.
Staff Attorney for Planned Parenthood Tamya Cox opposes the bill stating, "While it made exceptions for rape, incest and death of the partner, it did not consider women in an abusive relationship. One of the very numerous problems with this bill is there are so many questions left unanswered that may never be answered." Author of the bill Representative Humphrey has previously said, "There's a lot of questions that need to be answered in this bill. I'm willing to work with any of y'all to change things, to work with either side, to make a better bill." Currently the bill has passed the committee in a five-to-two vote, it still needs to clear the full House, Senate, and Governor to become law.
Sources:
Trying to Find Words to Explain Oklahoma's Backwards, Misogynistic, Dystopian Abortion Bill
Bonus story: https://www.buzzfeed.com/josephbernstein/youtube-has-become-the-content-engine-of-the-internets-dark?utm_term=.uqVrmmQQD#.iaDkwwzzx