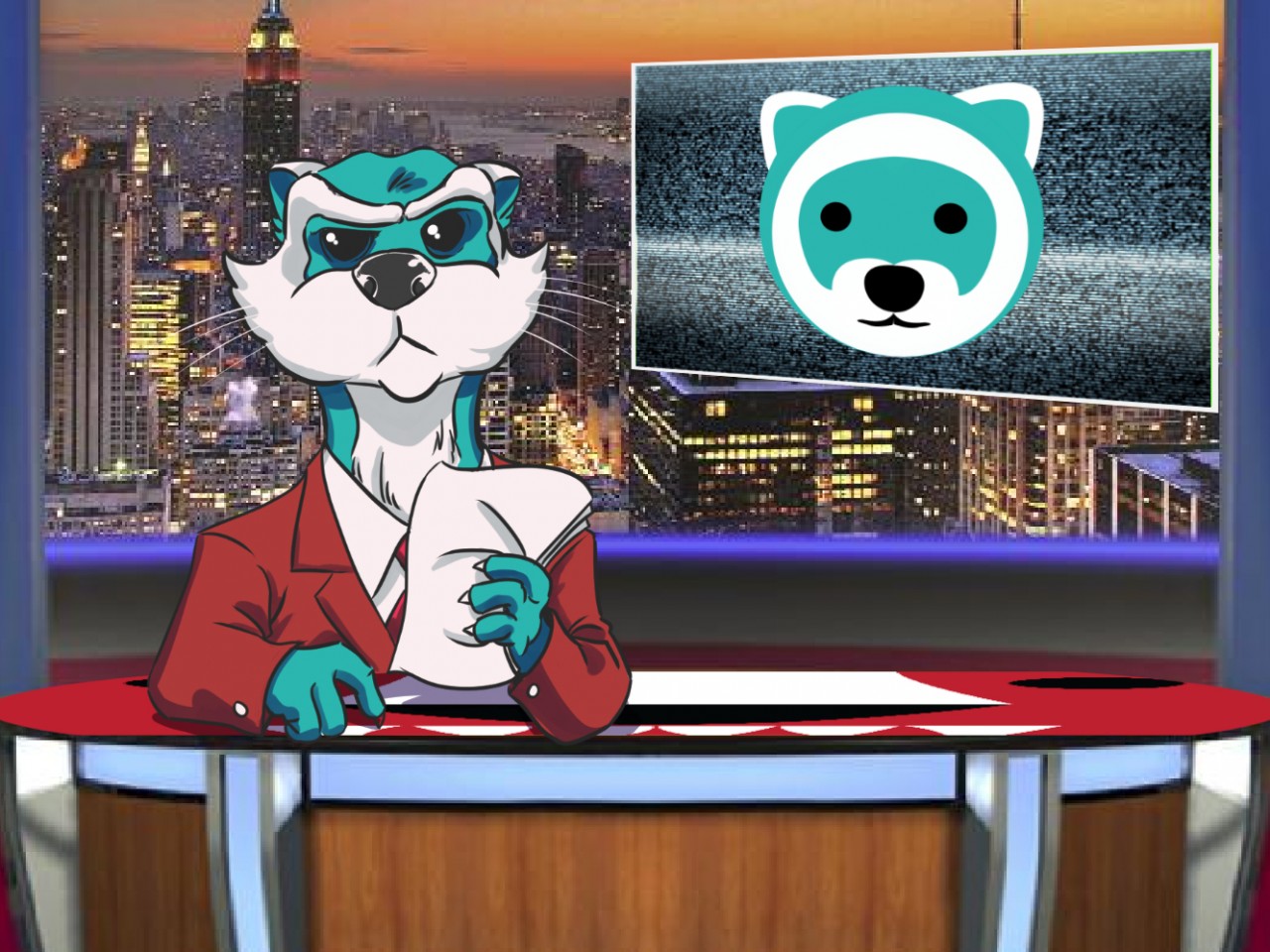 ---

Part time student, part time concierge and full time illustrator all wrapped up in one creative package. Looking for opportunities to use my aptitudes, talents and competence to serve a worthy company, or start my own. Dude. Roots in Chicago. Thinker and go-getter.

Latest posts by Brian Martinez (see all)
---
Join the Honey Badgers on the 100th episode of the Polecat Cast as we talk about the news of the week! This week, be our valentine as we look at the return of tits to Playboy, gamers return to E3, Marvel starts to wake up, and more! Tune in at 6pm Eastern!
---
DIRECT DOWNLOAD
---
Gamers Are Still Dead… Apparently…
By Max Derrat
Good news to my fellow gamers! E3, also known as gamers' Christmas to many, will be open to the public for the first time ever! Gamers, YouTubers, streamers and independent pundits will be able to attend the Electronic Entertainment Expo and experience the latest in games and technology.
Unfortunately, for the existing gaming press, this isn't a welcome change of pace. Now the press won't be as able to shove sociopolitical commentary and identity politics down our throats while we read about Crackdown 3.
However, this hasn't stopped the perpetually butthurt from expressing their discontent via twitter. One Twitter user, named Dope Hot Dog, said the following: "This is the best argument for closing off E3 to the public in 2018 (30 likes)." KalonZombie said: "Gamers are a mistake."
I don't see why they are moaning, though. Kyle Orland from Ars Technica has previously complained about how difficult it is going from booth to booth, covering all this cool shit. Shouldn't he be happy that now he doesn't have to worry about it so much because the people he insulted for the past three years are now going to do his job for him?
Let the real gamers in, ladies and gentlemen… and listen to the people you trust so you know how to make good purchases. Bring on Red Dead 2, baby.
Source: http://www.oneangrygamer.net/2017/02/some-sjws-are-furious-e3-2017-is-open-to-real-gamers/23612/
Apples; Deadlier Than Oranges!
By Mike J.
As part of the recent deluge of smear pieces targeting President Trump's temporary travel ban, The New York times has pushed out an article attempting to name all the things it can which are deadlier than terrorists. The author lists bathtubs, ladders, stairs, and even lightning. All things which are inanimate objects that can't quite compare to terrorism.
However things get interesting when the author brings up firearms. In the course of vilifying firearms, spouses are brought up; specifically husbands. The author, referencing the title of the piece, posits that husbands (with firearms) are more deadly than terrorists, stating that "Husbands are incomparably more deadly in America than jihadist terrorists." The author continues by saying, "And husbands are so deadly in part because in America they have ready access to firearms, even when they have a history of violence. In other countries, brutish husbands put wives in hospitals; in America, they put them in graves." Strange that the author doesn't address the number of husbands killed by their wives in the US, or at least the rates of spousal murder outside the US regardless of gender. Instead the author fixates on husbands and firearms.
Perhaps the solution is common sense husband legislation, bans placed on assault husbands, and limits placed on husbands with military style features. Jokes aside, nothing the author lists can be accurately or honestly compared to the very real acts of terrorism that we've seen erupt all over the world in the past year alone. This article can best be summed up as, "This bad thing isn't as bad as these other things so we shouldn't do anything about it".
Source: https://www.nytimes.com/2017/02/11/opinion/sunday/husbands-are-deadlier-than-terrorists.html
People Like: Naked Chicks/People DON'T LIKE: No Naked Chicks
By Max Derrat
When you buy a hamburger, there are certain things you expect to receive when your waiter delivers your food. You expect a bun, a burger patty, and several garnishes. If somebody were to deliver you the bun, the garnishes… but no patty, why would you try to pass it off as a hamburger?
Maybe we could replace the word "hamburger" with "Playboy" and the word "patty" with "Miss April's titties" (by the way… Miss April's real name happens to be Patty)… and then proceed to ask the publication what the hell they were thinking when they got rid of the nudity.
You take nudity out of Playboy, and you lose your entire audience. Thankfully, the nudes will be making their return in the March/April issue, titling their issue, "Naked is Normal". Chief Creative Officer Cooper Hefner expresses contentment about "taking their identity back and reclaiming who we are."
The magazine will continue to court a wider demographic, by doing away with the phrase "Entertainment for Men"… and also include essays about female empowerment like the one Playmate Scarlett Byrne is writing in the upcoming issue. At least we don't have to worry about seeing women in hijabs like we did this past year in Playboy and worry… thinking we're in the wrong country.
Source: http://heatst.com/culture-wars/playboy-is-bringing-nudity-back-following-failed-no-nude-experiment/
[Unsolicited Opinions on Social Justice]
By Mike J.
Anyone that's been paying even the smallest bit of attention to Marvel comics in the past year will no doubt be able to tell you with certainty that they've swallowed a fatal dose of the SocJus Kool-aid. The, now cancelled, run of Mockingbird was rife with buzzwords such as "Mansplaining" and "Patriarchy", even going so far as to put the comic's main character wearing a shirt that reads, "Ask me about my feminist agenda" on the cover. Meanwhile in Spider-Gwen we have the titular heroine fighting a re-imagined M.O.D.O.K who is a painfully obvious caricature of Donald Trump.
With such a heavy focus being put on agenda pushing it's no wonder why Marvel's comic sales have slumped in the past year while DC's sales have overtaken them. In an attempt to win back readers it seems that Marvel plans to tone down their divisive writing in favor of storytelling. In an interview about the upcoming X-MEN GOLD, writer Marc Guggenheim states that, "What makes this relaunch different is that it's more about the X-Men as heroes than the X-Men as a struggling minority fighting for their very existence. That existential crisis is tabled for the time being." According to the sources of comics journalist Rich Johnson, the last entry in Social Justice themed writing will be from Marvel's upcoming Secret Empire. Johnson states that, "I am told that Marvel knows that the upcoming Secret Empire is probably too political for some readers given this current climate but they are in too deep to change direction on it now…….. I am told to expect that Secret Empire will be a bit of a last hurrah for this kind of storytelling from Marvel for a while.
A little how Marvel writers were told to get the use of the Marvel 616 dimensional nomenclature out of their system before it was done away with for good." Hopefully once Secret Empire finishes it's run Marvel can enjoy a return to normalcy and the fans can enjoy a return of good writing.
Source: https://ageofshitlords.com/marvel-comics-will-abandon-social-justice-ideology-in-2017/
Egyptian Women Beat Their Men, Women Most Affected
by L. Kemlo
A UN study using data obtained from Egyptian Family Court shows that Egyptian women are ranked number one in the world for husband-beating. Husbands suffering from abuse, sometimes involving weapons, have no legal defense besides suing their wives.
According to Sada El Balad News (as cited and translated by Carioscene), the official government statistics show 28% of Egyptian women have or do beat their husbands.
Source: http://www.cairoscene.com/Buzz/Egyptian-Wives-Ranked-1-Internationally-For-Beating-Their-Husbands
Bonus Story: https://mediadiversified.org/2017/02/10/feminist-love-will-save-men-too/