I got bad news folks: The Progressive Morale Officer of the Men's Rights Movement just committed suicide. But we don't really have time to mourn, because we need to sit down and have a little chat. I write this to explain a wake-up call I've had recently, to give an uncomfortable Red Pill reality check to the MRM in regards to what we say we're doing versus what we are doing. It appears that feminists aren't the only ones who choose to not see things that are right in front of their face. I think it's time we had a little bit of self-reflection.
For the last 6 years or so since being Red Pilled I guess I've been in a sort of Cognitive Dissonance, like I imagine a number of us are, where on one hand "Men And Women Are Different", while on the other hand "We Want 'Real' Equality"… and I guess in hindsight I've been more on the equality side than most, specifically for equal treatment (not outcome.) Whether the MRAs who finally indirectly convinced me how this really works, themselves consciously already realize what I'm about to say or not, is irrelevant… Actions speak louder than words. And since I've finally bought it, now I feel the need to not only make everyone consciously aware of what they are doing, but to advocate for the logical conclusion of it.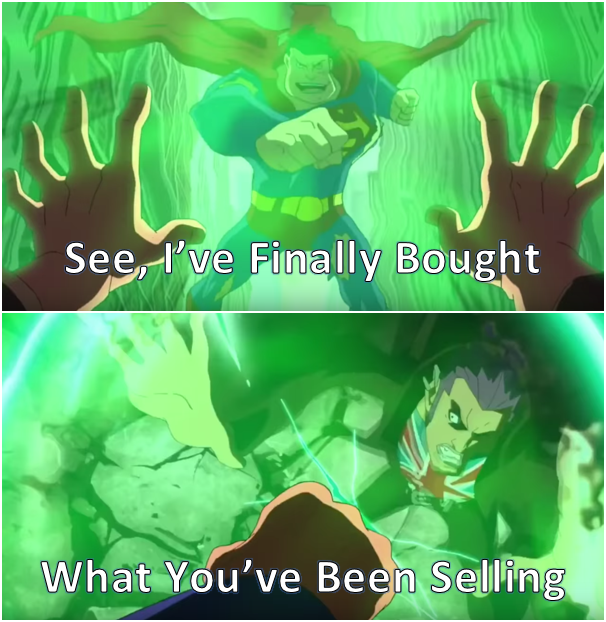 About a month ago, myself, Natty Kadifa, Steve Moxon and Karen Mac Fly were all on the Q and A discussion panel for The Red Pill screening in Manchester, being one of the last to screen in the UK. I think we all did a good job, and it was a great discussion, with the exception of the first 20 minutes which was little but an argument with feminists who turned up.
At 48:09 one audience member said:
"If you replace the word 'feminist' with 'women' you've got a more accurate description of what's going on, because all women are basically like that. I also think the Men's Movement has been co-opted by women and feminists, and the men seem to be silenced", "I don't care who speaks, women will only stand up for the points they believe in themselves"
Now I much like everyone else thought that was a very unfair and incorrect thing to say, which it is. I mean, feminists (or at least the ones leading that movement and always have) not only don't give a shit about men and boys, but they completely despise them. Most women don't despise men, and the majority of MRA women do consciously care about men and boy's issues as a group, not qualifiers like; disabled men and boy's issues, or our men and boy's issues, or the useful/productive men and boy's issues, no, the issues of men and boys full stop.
But the interesting thing for me was the response to this comment days later. There was some talk how that was unfair, how a complete take over was unrealistic, but also how we should guard against gynocentrism from creeping in through the back door, and the difference between male and female social power in groups.
But there was one side to this that was either down played into non-existence, or simply not even talked about at all… non/anti-feminist, gynocentrists. For some reason, something I've learned for a very long time now, legitimate open criticism of these people in this movement is treated as somewhat sacrilegious, where any criticism at all must be either ignored or excused as just some misunderstanding.
It appears that although most men and women alike in the MRM do consciously care about men and boy's issues as a group, our subconscious/instinctive responses seem to be less under our control, creating inconsistency. As a result, we talk about guarding against gynocentrism, but most of the time we can't even see it unless it's coming from a feminist angle.
A good example of the type of non/anti-feminist gynocentrist I am referring to would be Kathy Gyngell, the co-editor of The Conservative Woman. At ICMI16 she was actually one of the speakers, though it's the one speech you won't be able to find online for it was never released… I don't know why, but I can guess.
Her speech, that she gave at a men's issues conference, was really nothing more than:
"feminism is harming women, men aren't real men anymore, and "women civilize men"
(She actually said that.)
Gyngell wasn't the first nor the last to make that claim. Another famous example of that was by Christina Hoff Sommers, who calls herself a feminist, but in reality, she's just a 2nd wave feminist turned Conservative who calls herself a feminist just to piss off feminists. In an interview with Emily Esfahani Smith, for the atlantic she had this to say:
https://www.theatlantic.com/sexes/archive/2012/12/lets-give-chivalry-another-chance/266085/
"Masculinity with morality and civility is a very powerful force for good. But masculinity without these virtues is dangerous—even lethal." – "Chivalry is grounded in a fundamental reality that defines the relationship between the sexes," –  "and given that most men are physically stronger than most women, men can overpower women at any time to get what they want." – "If women give up on chivalry, it will be gone," – "If boys can get away with being boorish, they will, happily. Women will pay the price."
That's a very long way of saying it, but considering masculinity by definition is "Qualities or attributes regarded as characteristic of men," then that's basically saying men's default position is immoral and uncivilized.
Now the excuse has been that they're not really saying that men are subhuman brutes with all their innate "Toxic Masculinity," but that what they really mean is that women are the motivators of men, who channel their creativity and competitiveness into more useful and constructive pursuits.
Well, that is a very charitable interpretation.
It is true, these women didn't really mean to say that, they don't view their men as innately toxic, and women are indeed the motivators of man. However, this cannot be said enough… that is all a half-truth.
Women motivate men to achieve great things that society depends on. They motivate men to become the great minds, who create and discover things that make our lives easier.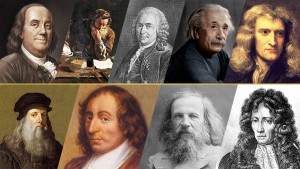 They motivate men to become great leaders, to take the responsibility and risks to do what must be done to keep the gears of society turning.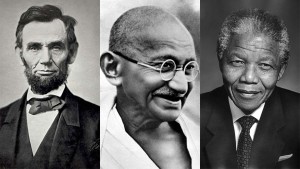 They motivate men to become great providers, risking their lives, paving motorways, deep sea fishing or going down mines, and then to come home and share the fruits of their labour with the wife.

They motivate men to become great protectors, whether to go downstairs by themselves when there is a bump in the night, or to go down with the ship while pushing the wife on the life boat.

And they motivate men to become great warriors, to leave and commit horrible atrocities to keep their women and children safe, and to only return alive if they did their job heroically and successfully, and if they have the wife to come back to.
Women motivate men with all of these things and more, because said things make "real men," and if you aren't a "real man," then what are you? Evolutionarily, a dead end, that's what.
There's the old saying:
"Behind every great man there is a great woman"
Well, that's more true than you might think, because the men of tomorrow are created by the women of today and tomorrow, and the men of today were created by the women of yesterday and today, civilizing them with their subjective sense of morality strait from the crib.
And with every day that passes, men's minor ability to influence the morality of their sons and daughters, is just getting less and less.
Power by proxy, that is where women's power has always been invested to great success, for women are the limiting factor in reproduction. And that power has only consolidated overtime, from the birth of agriculture to the industrial revolution. As one said during the Q and A, these male hierarchies of power and control exist because women select them, and women select them because choosing the best provider and protector will give her the greatest reproductive success.
People like Sommers and Gyngell know that very well. They made a Freudian slip, just not one that has anything to do with misandry.
That wasn't an argument for how women help men. That was an argument against feminism, telling women how for the last 50+ years they've been sold snake oil, and that maybe just maybe chopping the hand off that feeds you isn't necessarily the wisest of ideas.
That's why Sommers is very keen on addressing the education of boys, while at the same time repeating the lies that women are the majority of the homeless, and that women are basically chattel in 3nd world countries. She wants more education of boys for the same reason said people in the 3nd world do, because of a little thing called The Real World. Girls education is a luxury, while the education of boys is a necessity that keeps the gears of civilization turning. Women, with a very exceptional minority, have no interest in turning the gears of society themselves, and the failed experiment called Sweden, aka the Mecca of Feminism, is conclusive proof of that.
What are we Doing?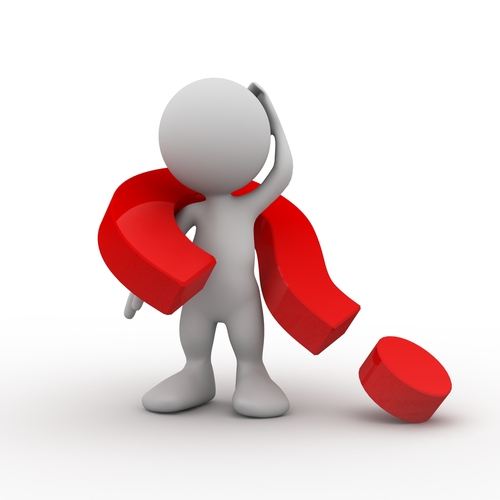 The reason why I've always disliked these people is for the sole reason they support the type of gender roles behind our core issues, such as the empathy gap, male disposability or the sex object/success object dichotomy. So that begs the question, why do we in the MRM mostly defend or ignore these people?
When you honestly ask yourself that question, the truth becomes a lot clearer… things like the empathy gap and male disposability are not men's rights issues, they are merely counterpoints to the dogmatic nonsense that is feminist/patriarchy theory. Consider for a moment, what are we actually doing to close the empathy gap?
Most of us talk about these issues like male disposability, and how it is a constant across cultures that men's safety and well-being are treated as second to women of the same pod, and that men and boys are suffering and need help. That's what we're saying, but what are we doing? With our actions, most of what we're doing is saving the men of some potential use (whether to this movement or society), and worshiping the women who demand it. For all our talk against "positive discrimination," we're using it, taking the minority of women in this movement and putting their voices to the front, because people will listen to them, and we are no exception to that rule.
The core of the empathy gap is when it comes to safety and welling, we listen to women, we don't listen to men. We're trying to get a group of women (and only those women) a few decades ago a medal for snapping their fingers at the government to jump for the men of their community who were needlessly dying to do their job, and the government practically jumped that same afternoon. Is that really going to close the empathy gap in even the smallest amount, if we're supporting the notion of empathizing with women's voices before we can empathize with men's, considering the trade unions were talking about this for years and neither the government nor us MRAs really cared?
https://www.change.org/p/pride-of-britain-awards-the-headscarf-revolutionaries-pride-of-britain-awards
But when that's pointed out, we get angry and offended, yet we can't even explain why… much like when we first took the red pill, not being able to refute the logic but not wanting to believe it. Why do we do it?
Men and Women are Different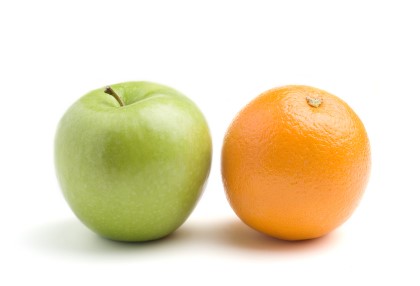 In the Q and A I said I was hopeful in closing that gap by just a little… I am no longer hopeful.
I'm reminded of something a fellow MRA said to me last year when I was a bit too harsh on a fairly ignorant female MRA who was more heart then head, before she blocked me and I got kicked from the group:
"I was thinking a lot today. And what if, and it's not beyond the realms of possibility, women really were, on average different to men? Were more susceptible to 'hurt' or 'offense' from words? Did they need 'special treatment' and reassurance, and protection? I've grown up in an age where that is a taboo thought. If that were true, however, then we ignore it at our peril, and it would also follow that we shouldn't expect to see so many women, as men, suited to high office, in the Commons, as Corporate bigshots etc. It can't be both can it, that leads to a schizophrenic society."
If women are so different to men, then logically men are equally so different to women.
The general consensus I've found in these groups is that most believe there is a small biological basis, while it's mostly psychological and can be unlearnt. I would argue biology plays a far larger role than most of us are comfortable with admitting, based on the research of how testosterone has a structural effect on the development of a foetus's brain, at a mere 5 weeks. Biologically masculinized and femininized brains are not theory, they're fact, we just don't fully understand yet to exactly what extent.
But just for the sake of argument, let's say all of this is completely psychological… why? Why do we have these instinctive psychological behaviours that we do completely subconsciously? To me equality should mean if a woman slaps a man, no one including myself should bat an eye when he slaps the bitch back… but when we see it with our own eyes, we do bat an eye, don't we?
I don't read comics, so why the fuck did I buy Alison Tieman's after she bawled her eyes out in front of her camera after she and her comic got blacklisted in pretty much all of Canada from #CalgaryExpo gate? It was a subconscious feeling right in the gut, of here is a crying victimized woman, I must help her. If that was a man, I would have no such subconscious gut feeling, but a conscious thought that wouldn't extend to taking out my wallet.
We do all of these things, because we are slaves to natural selection. These gender roles exist and will continue to exist, whether by evolutionary biology or psychology is irrelevant, it's natural selection. Those who fit their environment will successfully reproduce more than those who don't. We're not going to defeat these Gender Roles, anymore than we're going to stop the rotation of the Earth.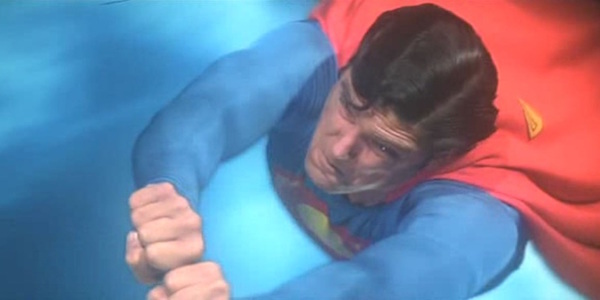 As much as I support MP Philip Davies, he's killing himself to win a battle of mere semantic lip service in Government. But one worthwhile thing he did do is point out the organizations against "the pay gap" can't even eliminate it in their own house.
Likewise, how are we supposed to close the empathy gap if we can't even do it in ours?
Stop Working Against the Rotation of the Earth?
We can't fight nature, so maybe it's time we start working with it.
As far as TradCons go, Janet Bloomfield (aka JudgyBitch) is the only one I've never really had any problem with, in part because of her honest Damn the Torpedoes approach, but mostly because she's never really come across as a Gynocentrist. There's only ever really been one time I've hostilely disagreed with her, when she defended the draft, and made follow-ups that women shouldn't vote for in part that reason among others.
Now this was back when I had anger issues, and hence I gave her and Paul Elam a lot of aggressive shit for this for at least a good two months. But a few months later, after having time to think and calm down, I met them at ICMI16 and apologized. I talked to Janet about this subject detail, and I told her something along the lines of;
"I realized you were right, the draft is never going to go away,"
And it's true, the draft will never go away. That's why I don't bother arguing against the Selective Service in the US anymore, or demand it apply to women too, because it would be nothing more than a sentimental victory, like changing the name of "The Women and Equalities Committee" will have about the same effect as renaming "Women's Studies", "Gender Studies". The Selective Service is the illusion of consent, just like NK's one party "Democracy". The US was drafting men long before it. Britain has never had a Selective Service, yet it's drafted in every major war. If a society demands male flesh for the meat grinder, it will get it, one way or another.
And I told her;
"but at the same time, women will never vote away their own vote"
And she replied with five words that I will never forget;
"You have to make them."
Other than feeling a little motivated, two main thoughts went through my head;
1. "Really? I'm going to make women vote away their own vote? Yeah, right, I'll get started on that tomorrow"
2. "Even if it was possible, is that even the direction we want to head?"
Well, after realizing just how deep all of this goes, I'm going to take Janet up on her challenge. I am going to successfully make the largest percentage of voters who just also happen to be the most navel gazing, self-entitled demographic in history, to vote away their own vote.
One of the things I've thought about a lot, was something the lovely Cassie Jaye said in an interview we gave her in January, who was an absolute pleasure to meet. She said: (2:27)
"So women are out earning college degrees and higher enrollment rates in Universities and men are really falling behind, but we still live in a kind of relationship culture where Hypergamy still exists where women want to marry up in status, and were here are all these women succeeding and they're saying "where are all the good men", but it's because their expectations for men are higher and, you know, guys are falling behind and they don't realize that if, you know, we help men and boys, you know, everyone will do better."
That is not an argument for equality, that is an argument for happiness. That logic still applies even if you go past 50% and discriminate against women for men in education. So then that begs the question, what do we want more, miserable "Utopia", or divided roles that make people happier?
Take Medical School, where there are only so many placements. Ignoring the economic fact that male workers will pretty much always provide a better financial return in any work investment than female ones because of reproductive instincts, hypergamy is a constant. Women are never happy when they marry those they view as being in some way beneath them. Hence, female doctors don't marry male nurses, they marry male doctors who make even more than them.
So, when you think about it, in the same way for every additional "sex object" a man takes he is depriving another man of one, for every management position or Higher-Education placement a woman takes she is depriving a woman (possibly herself) of a suitable future husband. So what is the result of that?
Well, truth is most women would rather be a happy bit on the side, than an unhappy wife. So in effect, all of this gender equality bullshit is flooding the market with lots of polygamous pussy, who see your husbands wedding ring as a bullseye, not unlike the Flappers of the 1920's post WW1. Ah, I know what you're thinking, how do we get around this new polygamous prone society problem that we've created, without giving anything up. Well, we could try stoning women to death who commit adultery… that might work.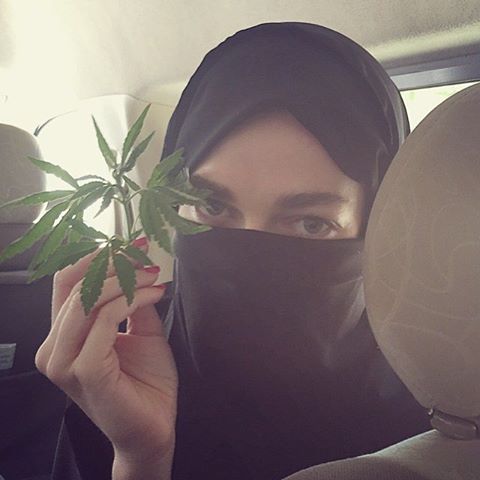 Or, maybe it's time we cut our losses and admit gender equality has failed and will never succeed in creating that utopia. It's never going to happen.
Women's Suffrage = Happiness?
Without giving up Women's Suffrage, how do you actually imagine solving that problem among others? Women have an innate bias in looking out for themselves, men have an innate bias in looking out for women (which for men is vastly increased in the presence of women), so the logical result in women having both direct and proxy power is Supremacy, and female supremacy ironically does not benefit women. In fact, I'd argue male supremacy (proxy and direct power) wouldn't benefit men either, if that was even possible.
Politics, university and religions… what do they all have in common? Once upon a time they were institutions run by the (in the words Norah Vincent) pro-typically-male, stoic, Wise-man. That is no longer the case for politics and university. Now women's direct presence and votes have made them institutions of gynocentric emotion that caters to everything women want, including the impossible, and in the game of running society that does butters no parsnips.
Masculinity and femininity are differences that should be celebrated, for their differences complement one another and create balance in society. When you mess with that, violence is being committed against the laws of nature, and we all suffer as a result.
Conclusion
Whatever side you're coming at this from, it's time to draw a line in the sand and be honest with ourselves. Otherwise, this self-induced schizophrenia will only lead us to destruction. Which direction you wish to turn, is entirely up to you.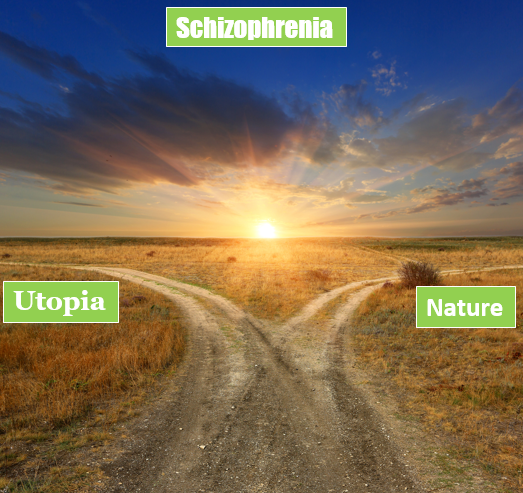 Adam is a Men's Rights Activist who is here to chew bubblegum and kick ass... and he's all out of bubblegum.

After spending a number of years arguing over these issues online, he soon came to the conclusion that if you want to defeat insanity, you must voice insanity.

-"Freedom is the freedom to say that two plus two make four. If that is granted, all else follows."
(George Orwell)





by